Website Development
RMDP360MEDIA started in 2014 building WordPress websites. We continue to build powerful websites, enhancing the web presence of businesses small and large.
In addition, 2018 brought the merging of Douglas Web & Graphic Designs, Inc. to form RMDP360MEDIA. Along with cutting-edge websites, we also perform search engine optimization, Facebook Marketing, and social media analysis. These round off our digital media services.
Drone Video &  Photography
Drone video is no longer a novelty.  Aerial drone videography and imagery is one of the most effective tools for marketing.  Your real estate business, commercial entity, or residential objective depends on video. Especially because your client needs to see the "Big Picture" when it comes to purchasing real estate in today's market.
Video Production & Editing
RMDP360MEDIA produces videos for companies like Jiffy Mix, Sommerset Paving, Dexter Mill, Blue Hawaiian Pools of Michigan, and many others from Brighton to Ann Arbor to Chelsea. 
If you are ready to get serious with your property marketing, contact RMDP360MEDIA. We provide modern, effective, and powerful video production.
Real Estate Photography
Did you know that listings with professional photos sell for more money? Not only that, but they sell quicker. Sure you can snap images with your mobile phone but…
Studies have found that good photography helps to sell a home faster, and for more money. Most buyers are performing research online, so good photos can help to get a homebuyer to pick up their phone.
First impressions are essential. If a prospective homebuyer isn't sold on the images they see online, there's a good chance that they will move on. Good photos can also affect their perception of a home prior to actually seeing it. On the internet, perception is reality. A good photograph will have a positive, effective emotion associated with that home.
Just as with a painting, a photo must be composed. We define the subject of the photo and the elements that will be included. Then we dictate how to best fill the space, where to create horizontal and vertical lines, and where to direct the focus.
The HDR image processing technique we engage in enhances the color and quality of the image. Therefore, we use 2 stop bracketing which creates a normal, an over-exposed, and an under-exposed image. We can then fill in windows with the actual outdoor views and more!  And will have your images processed in less than time than most digital media providers.
There is more to photography than just images. Your next listing is right on the horizon and you want to sell it. Your professional photographer should understand this. Our digital marketing platform, Real Tour Vision provides instant flyers, one-page-websites, online tools for marketing, and much more.
Goal
Above all, we aim to provide the best images of commercial and residential listings.
RMDP 360 Media is focused on safety and professionalism. A huge part of being professional in this business vertical is having the right equipment, having the right attitude, and having the right mindset to deliver a premium quality product, on time and within budget.
Modern Technology
Using top quality glass lenses is a key advantage in real estate photography. Our Sigma lenses and Canon frames produce high-quality images with enough data to edit and create the perfect warmth or coolness.
Aerial videography using sUAV's or "Small Unmanned Aerial Vehicle's" is one of the most progressive and inspiring ways to capture video and tell your listings story.  Having all the right tools to tell your story is vital to the success of your video production.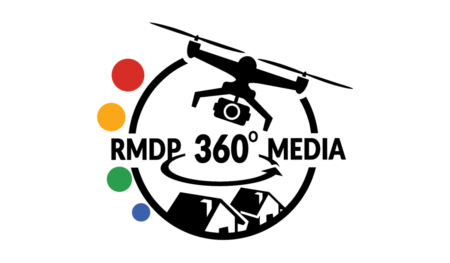 Certified
Our FAA Approved and Licensed crews, GPS Enabled sUAV crafts and incredible 12MP 4K ( 4,000 pixels per inch ) capable cameras are able to capture breath-taking aerial imagery and cinematographic realism for almost any kind of project you can think of from ground level to 400 feet!  For example, if your company has a building with an impressive exterior or landscape, or you're a realtor looking for high-end real estate videos, or if you just want to incorporate amazing aerial scenes of just about anything into your video, we are capable and ready!
We have a handle on these things.
If you would like to learn more about what RMDP360MEDIA is doing in the Dexter, Chelsea, Brighton, Ann Arbor, or Saline Michigan area for 2019, please click the button below and fill out the short form. Someone from our flight team will be in touch with you within a few hours.
Contact Form
Insured by Verifly³
Ongoing training & Testing for Part 107 Certification²
The current standard for HD is 1080p, measured by the number of vertical pixels. 4K measures the horizontal pixels instead, and any TV described as 4K will have a resolution of at least 3840 x 2160. The result is a picture with about 8.3 million pixels, or about four times as many as a standard HDTV.